OmniVision Technologies and Lighthouse Imaging collaborated on this 3D imaging device for endoscopes.
Medtech companies can now seamlessly integrate stereoscopic 3D imaging into endoscopes, two companies that developed the technology said today.
The OV5647 is OmniVision's first 5-megapixel CMOS image sensor built on proprietary 1.4-micron OmniBSI™ backside illumination pixel architecture. OmniBSI enables the OV5647 to deliver 5-megapixel photography and high frame rate 720p/60 high-definition (HD) video capture in an industry standard camera module size of 8.5 mm x 8.5 mm x £5 mm.
OmniVision Technologies has revealed the details of the OV32B, a new 32MP 1/3" image sensor for front-facing cameras in smartphones. The OV32B is built on OmniVision's PureCel Plus stacked die technology and its pixels measure 0.7 microns across. The sensor integrates a 4-cell color filter array as well as on-chip hardware re-mosaicing and 2–3 exposure HDR timing.
Omnivision Camera
Apr 30, 2020 The smallest camera in the world, it is a Video Graphics Array (VGA) camera module. It integrates a Wafer-Level Packaged (WLP) OmniVision CMOS Image Sensor (CIS) and a small Wafer-Level Optic (WLO) manufactured by VisEra. The entire camera module is provided in a 0.65mm x 0.65mm x 1.2mm 4-pin package including a 0.58mm x 0.58mm CIS die.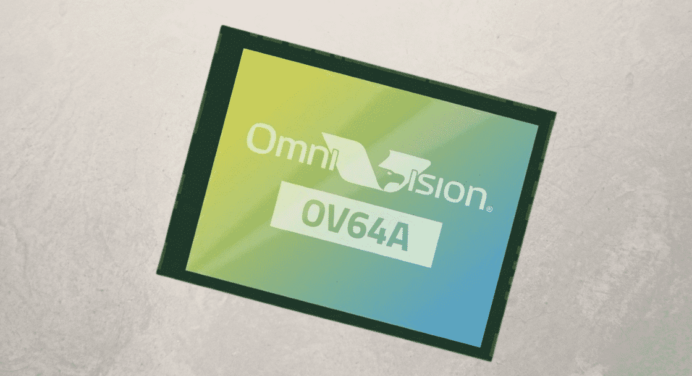 The platform incorporates two complementary metal-oxide-semiconductor (CMOS) image sensors and an image signal processor (ISP) from digital imaging solution developer OmniVision Technologies, plus a light control board for LED illumination and camera control unit from Lighthouse Imaging, a contract manufacturer and product developer.
OmniVision's OH02A image sensors were designed to support alternate-row, high-dynamic range (HDR) for high-quality imaging of both bright and dark areas. They are also stereo-ready, with FrameSync technology that enables accurate synchronization of the sensors, according to the company. On-chip pulse width modulation enables the sensors to drive the LEDs at the endoscope's distal tip, while anti-reflective coating on the cover glass removes ghosting. These sensors come in compact chip-scale packages (CSPs) with two-lane mobile industry processor interface (MIPI) output, and have low power consumption for low heat at the distal tip.
The 2-megapixel, 1080p resolution of the OH02A image sensor supports streaming video at 60 frames per second (fps), allowing for image viewing on a large television monitor. The Lighthouse platform can also be adapted to use OmniVision sensors with 720p or 4K/2K resolution, depending on whether cost or resolution take priority for the medical OEM.
The OVMed ISP back-end processor provides stereo 3D vision. Its compact form fits inside the camera control unit (CCU) / video processor unit (VPU). It also supports an integrated design, including analog-to-digital converter and dual-channel ISP and PC interface, which offers best-in-class image quality and feature set, according to OmniVision. An input interface is provided for dual OmniVision image sensors, and video is output via a dual-USB2.0 interface. The predefined GPIO pins connect to buttons to control the system. This processor has a fast response time (<100ms), LED control and low power consumption. A software development kit and API are provided, and this software is compatible with the Windows operating system.
"Traditional endoscopy uses a single camera and does not provide depth information, thus increasing risks during endoscopic surgery," said OmniVision marketing manager Tehzeeb Gunja in a prepared statement. "This partnership with Lighthouse Imaging provides an end-to-end, turnkey solution for stereoscopic 3D imaging in applications such as laparoscopy, gastrointestinal and general endoscopic surgery."
"With this partnership, leveraging OmniVision's OH02A sensor and imaging expertise, we are now able to meet and exceed the high demands of our clients worldwide, added Lighthouse Imaging CEO Robert Austring. "OmniVision's technologies allow us to immediately integrate quality image sensors into our systems and scale to create the next generation of products."
OmniVision's OH02A sensor is RoHS and REACH compliant, and passes autoclave testing. The Lighthouse demonstration units are compliant with IEC and FDA regulations and are ISO-13485 certified to reduce development risk.
Omnivision Cameras App
OmniVision and Lighthouse will discuss the technology at the MD&M West show this week in Anaheim, Calif.